don't let your toothbrush hurt you: 90% end-rounding Matters
your confidence, our commitment
10 YEAR OdayCARE
Premium Quality and the BEST WARRANTY on the Market
90% End-Rounding
Never Let Toothbrush Hurt You
180 DAY Battery
Literally, you do NOT need to worry about the POWER anymore
2nd Gen. 3S Motor
Speed, Strength, Swing is All You Need
10 YEAR OdayCARE
We use premium parts because we simply believe in "BUILT TO LAST".
We own the DD&D* center and the manufacturing plant. Our END-TO-END capability enable us to offer reasonable price with 10 YEAR LIMITED WARRANTY
Design matters, our products are proudly designed by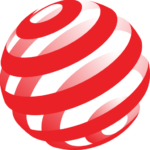 Design Award Team.
* Define, Design and Development. Oday define, design, prototype, manufacture and distribute the product without outsourcing, there is no middlemen between Oday and customer.
BUY on AMAZON
I have used the toothbrush for more than 3 months and it still works without charging, my wife's Phillips requires charging every week and it cost us $150 at Costco. I would say the build quality looks the same.
I decided to buy this electric toothbrush simply because it come with 10 year warranty. The product is quality made and I use it everyday when I take shower, it works great and I really love it.
I've never heard about end-rounding rate before and it really shocked me when I see my toothbrush's bristle under the microscope. I feel lucky that I got to know this before its too late.
Happy Customers and Counting
Man Month Invested in Design & Development
unbeatable price
$39
2nd Gen Sonic Motor
4,300 RPM
180 Days Battery
5 Modes
2+2+2 Brush Head *
IPX7
10 Year Warranty
5 Colors (3 Pure & 2 Magic)
BUY NOW
$3
Premium Filaments from Dupont, Perlon and Toray
90%+ End-Rounding
14 Sections
W Shaped Design
High Density Bristles
3 Colors (Black, White, Pink)
BUY NOW
* Package includes 6 brush heads, 2 GentleClean™ , 2 CrossClean™, 2 DiamondAction™. GentleClean™ use Pedex™ Medex Soft Filamanets with sharpened end; CrossClean™ use Dupont™ Tynex Classic filaments; DiamondAction™ Dupont™ Tynex Brilliance Diamond shaped filaments.